TBReleased is a monthly segment where I compile a bunch of new releases of that month that I'm excited for or interested in.
---
A Million Worlds With You (Firebird #3)
by Claudia Gray
Publication date: 1 November
Publisher: HarperTeen
Goodreads: A million universes. A million dangers. One destiny.

The fate of the multiverse rests in Marguerite Caine's hands. Marguerite has been at the center of a cross-dimensional feud since she first traveled to another universe using her parents' invention, the Firebird. Only now has she learned the true plans of the evil Triad Corporation—and that those plans could spell doom for dozens or hundreds of universes, each facing total annihilation.

Paul Markov has always been at Marguerite's side, but Triad's last attack has left him a changed man—angry and shadowed by tragedy. He struggles to overcome the damage done to him, but despite Marguerite's efforts to help, Paul may never be the same again.

So it's up to Marguerite alone to stop the destruction of the multiverse. Billions of lives are at stake. The risks have never been higher. And Triad has unleashed its ultimate weapon: another dimension's Marguerite—wicked, psychologically twisted, and always one step ahead.

In the epic conclusion to Claudia Gray's Firebird trilogy, fate and family will be questioned, loves will be won and lost, and the multiverse will be forever changed. It's a battle of the Marguerites . . . and only one can win.
---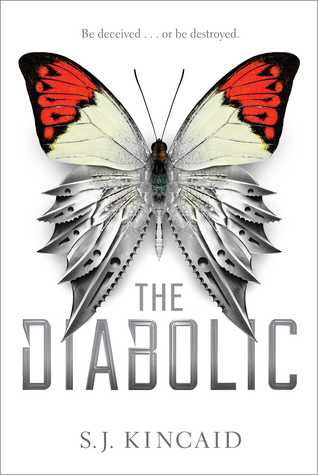 The Diabolic
by S.J. Kincaid
Publication date: 1 November
Publisher: Simon & Schuster Books for Young Readers
Goodreads: Red Queen meets The Hunger Games in this epic novel about what happens when the galaxy's most deadly weapon masquerades as a senator's daughter and a hostage of the galactic court.

A Diabolic is ruthless. A Diabolic is powerful. A Diabolic has a single task: Kill in order to protect the person you've been created for.

Nemesis is a Diabolic, a humanoid teenager created to protect a galactic senator's daughter, Sidonia. The two have grown up side by side, but are in no way sisters. Nemesis is expected to give her life for Sidonia, and she would do so gladly. She would also take as many lives as necessary to keep Sidonia safe.

When the power-mad Emperor learns Sidonia's father is participating in a rebellion, he summons Sidonia to the Galactic court. She is to serve as a hostage. Now, there is only one way for Nemesis to protect Sidonia. She must become her. Nemesis travels to the court disguised as Sidonia—a killing machine masquerading in a world of corrupt politicians and two-faced senators' children. It's a nest of vipers with threats on every side, but Nemesis must keep her true abilities a secret or risk everything.

As the Empire begins to fracture and rebellion looms closer, Nemesis learns there is something more to her than just deadly force. She finds a humanity truer than what she encounters from most humans. Amidst all the danger, action, and intrigue, her humanity just might be the thing that saves her life—and the empire.
---
We Are Still Tornadoes
by Michael Kun & Susan Mullen
Publication date: 1 November
Publisher: St. Martin's Griffin
Goodreads: Growing up across the street from each other, Scott and Cath have been best friends their entire lives. Cath would help Scott with his English homework, he would make her mix tapes (it's the 80's after all), and any fight they had would be forgotten over TV and cookies. But now they've graduated high school and Cath is off to college while Scott is at home pursuing his musical dreams.

During their first year apart, Scott and Cath's letters help them understand heartache, annoying roommates, family drama and the pressure to figure out what to do with the rest of their lives. And through it all, they realize that the only person they want to turn to is each other. But does that mean they should be more than friends? The only thing that's clear is that change is an inescapable part of growing up. And the friends who help us navigate it share an unshakable bond.

This funny yet deeply moving book–set to an awesome 80's soundtrack–captures all the beautiful confusion and emotional intensity we find on the verge of adulthood…and first love.
---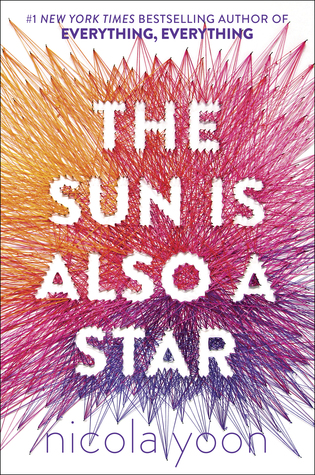 The Sun Is Also a Star
by Nicola Yoon
Publication date: 1 November
Publisher: Delacorte Press

Goodreads:Natasha: I'm a girl who believes in science and facts. Not fate. Not destiny. Or dreams that will never come true. I'm definitely not the kind of girl who meets a cute boy on a crowded New York City street and falls in love with him. Not when my family is twelve hours away from being deported to Jamaica. Falling in love with him won't be my story.

Daniel: I've always been the good son, the good student, living up to my parents' high expectations. Never the poet. Or the dreamer. But when I see her, I forget about all that. Something about Natasha makes me think that fate has something much more extraordinary in store—for both of us.

The Universe: Every moment in our lives has brought us to this single moment. A million futures lie before us. Which one will come true?
---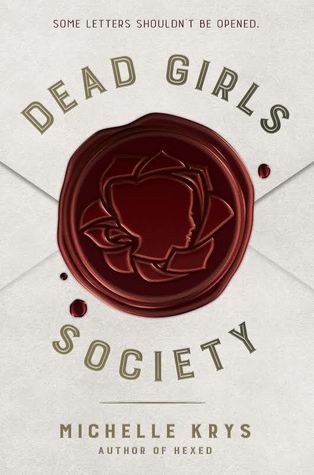 Dead Girls Society
by Michelle Krys
Publication date: 8 November
Publisher: Delacorte Press
Goodreads: You are cordially invited to participate in a game of thrills and dares. Tell no one, and come alone. If you dare.

Hope is sick of everyone treating her like she's breakable. Sure, she has cystic fibrosis (basically really bad lungs), but she's tired of being babied by her mom and her overprotective best friend, Ethan, not to mention worrying about paying for her expensive medication and how she's going to afford college. And she's bored with life in her run-down New Orleans suburb.

When an invitation arrives from a mysterious group that calls itself the Society, Hope jumps at the chance for some excitement. This could be her ticket out. All she has to do is complete a few dares and she might win some real money.

But the Society isn't all it seems . . . and soon Hope finds that playing the game isn't a choice—it's a requirement.
---
Heartless
by Marissa Meyer
Publication date: 8 November
Publisher: Feiwel & Friends
Goodreads: Long before she was the terror of Wonderland — the infamous Queen of Hearts — she was just a girl who wanted to fall in love.

Catherine may be one of the most desired girls in Wonderland, and a favorite of the yet-unmarried King of Hearts, but her interests lie elsewhere. A talented baker, all she wants is to open a shop with her best friend and supply the Kingdom of Hearts with delectable pastries and confections. But according to her mother, such a goal is unthinkable for the young woman who could be the next Queen.

At a royal ball where Cath is expected to receive the king's marriage proposal, she meets Jest, the handsome and mysterious court joker. For the first time, she feels the pull of true attraction. At the risk of offending the King and infuriating her parents, she and Jest enter into an intense, secret courtship.

Cath is determined to define her own destiny and fall in love on her terms. But in a land thriving with magic, madness, and monsters, fate has other plans.
---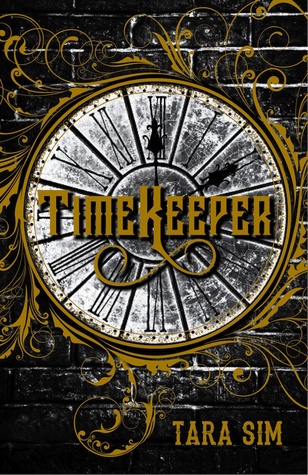 Timekeeper (Timekeeper #1)
by Tara Sim
Publication date: 8 November
Publisher: Sky Pony Press

Goodreads: Two o'clock was missing.

In an alternate Victorian world controlled by clock towers, a damaged clock can fracture time—and a destroyed one can stop it completely.

It's a truth that seventeen-year-old clock mechanic Danny Hart knows all too well; his father has been trapped in a Stopped town east of London for three years. Though Danny is a prodigy who can repair not only clockwork, but the very fabric of time, his fixation with staging a rescue is quickly becoming a concern to his superiors.

And so they assign him to Enfield, a town where the tower seems to be forever plagued with problems. Danny's new apprentice both annoys and intrigues him, and though the boy is eager to work, he maintains a secretive distance. Danny soon discovers why: he is the tower's clock spirit, a mythical being that oversees Enfield's time. Though the boys are drawn together by their loneliness, Danny knows falling in love with a clock spirit is forbidden, and means risking everything he's fought to achieve.

But when a series of bombings at nearby towers threaten to Stop more cities, Danny must race to prevent Enfield from becoming the next target or he'll not only lose his father, but the boy he loves, forever.
---
Aftermath
by Clara Kensie
Publication date: 15 November
Publisher: Merit Press
Goodreads: Charlotte survived four long years as a prisoner in the attic of her kidnapper, sustained only by dreams of her loving family. The chance to escape suddenly arrives, and Charlotte fights her way to freedom. But an answered prayer turns into heartbreak. Losing her has torn her family apart. Her parents have divorced: Dad's a glutton for fame, Mom drinks too much, and Charlotte's twin is a zoned-out druggie. Her father wants Charlotte write a book and go on a lecture tour, and her mom wants to keep her safe, a virtual prisoner in her own home. But Charlotte is obsessed with the other girl who was kidnapped, who never got a second chance at life–the girl who nobody but Charlotte believes really existed. Until she can get justice for that girl, even if she has to do it on her own, whatever the danger, Charlotte will never be free.
---
The Infinite
by Nicholas Mainieri
Publication date: 15 November
Publisher: Harper Perennial
Goodreads: In this suspenseful, tender, and completely absorbing debut set in a perilous post-Katrina New Orleans and cartel-plagued Mexico, two teenagers discover a temporary haven in each other

Jonah McBee has deep roots in New Orleans, but with hardly any family left, he half-heartedly is planning to enlist in the army after high school. Luz Hidalgo, an undocumented Latina and budding track star, followed her father there after Hurricane Katrina. Both have known loss. Both are struggling to imagine a new future. And when Jonah and Luz fall in love, it is intense, addictive, and real.

But everything changes when Luz discovers that she's pregnant. In a moment of panic, her father sends Luz back to Mexico so her grandmother can help raise the baby. Devastated, Jonah decides to take a road trip with his best friend when he doesn't hear from her.

Little does Jonah know, Luz is fighting for her life. Her trip has been cut short by a shocking act of violence, thrusting her into the endless cycle of bloodshed perpetrated by the cartels. So Luz does what she does best: She runs. And she goes farther and deeper than she ever imagined.

A breathtaking portrait of post-Katrina New Orleans and a riveting descent into Mexico's drug war, The Infinite is an utterly unique debut novel about the borders that divide us—and the truths that unite us.
---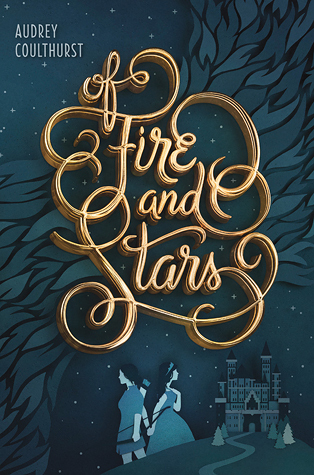 Of Fire and Stars
by Audrey Coulthurst
Publication date: 22 November
Publisher: Balzer + Bray
Goodreads: Betrothed since childhood to the prince of Mynaria, Princess Dennaleia has always known what her future holds. Her marriage will seal the alliance between Mynaria and her homeland, protecting her people from other hostile lands. But Denna has a secret. She possesses an Affinity for fire—a dangerous gift for the future queen of a kingdom where magic is forbidden.

Now, Denna must learn the ways of her new home while trying to hide her growing magic. To make matters worse, she must learn to ride Mynaria's formidable warhorses before her coronation—and her teacher is the person who intimidates her most, the prickly and unconventional Princess Amaranthine (called Mare), sister of her betrothed.

When a shocking assassination leaves the kingdom reeling, Mare and Denna reluctantly join forces to search for the culprit. As the two work together, each discovers there's more to the other than she thought. Mare is surprised by Denna's intelligence and bravery, while Denna is drawn to Mare's independent streak. Soon their friendship is threatening to blossom into something more.

But with dangerous conflict brewing that makes the alliance more important than ever, acting on their feelings could be deadly. Forced to choose between their duty and their hearts, Mare and Denna must find a way to save their kingdoms—and each other.
---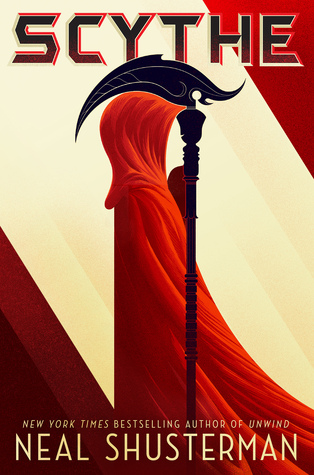 Scythe (Scythe #1)
by Neal Shusterman
Publication date: 22 November
Publisher: Simon & Schuster Books for Young Readers
Goodreads: In a world where disease has been eliminated, the only way to die is to be randomly killed ("gleaned") by professional reapers ("scythes"). Citra and Rowan are teenagers who have been selected to be scythe's apprentices, and—despite wanting nothing to do with the vocation—they must learn the art of killing and come to understand the necessity of what they do.

Only one of them will be chosen as a scythe's apprentice. And when it becomes clear that the winning apprentice's first task will be to glean the loser, Citra and Rowan are pitted against one another in a fight for their lives.
---
What are you looking forward to this month?
---
Happy reading,
Bloglovin' / Goodreads / Instagram / Tumblr / Twitter