This tag was originally created by Ariel Bisset. I was tagged by Ailbhe @ faebulousbooks. Make sure you check out both of them!
Each prompt is based on the question "If you were the Ruler of Books…"
Covers link to Goodreads.
---
If you were the Ruler of Books…
What book would you make everyone read?
Literally no one is going to be surprised that my answer to this question is Summer Skin by Kirsty Eagar.
I just think it was a fantastic read that covered social topics that reflect the world that we live in, such as gender equality, slut shaming and rape culture. It was so well written and Eagar handled the topics and themes discussed really well. It was feminist without being overboard on the feminism. And it doesn't hurt that Eagar is Australian. Gotta show some hometown (country?) pride to start off the post.
---
What would you abolish in book construction?
Nothing gets on my nerves more than when, halfway through a series, the book size changes and suddenly, you have a series with half the books regularly sized and the other half is the size of a hardcover. WHY CAN'T WE JUST KEEP THE SIZE CONSISTENT?!
If you're not sure what I'm talking about, the biggest culprit that I can think of is The Mortal Instruments series, where books 1 through 3 were a nice, small regular paperback size and then suddenly BAM, we have some giant ass books that are heavy and too awkward to read lying down.
---
What author would you commission to write you any book?
After giving this much consideration I would have to say Will Kostakis. His books manage to make me laugh and cry (not at the same time but it's always a possibility in the future). He always manages to include diverse characters in his books without shoehorning them in.
Also, it was totally unintentional that I mentioned another Aussie. I'm not doing it on purpose I swear!
---
What book would you demote to the library basement to make room for new books?
If I'm being completely honest, I kind of forgot that this book even existed. I was so so SO excited for The Siren by Kiera Cass. And then it was released, I read it and I was so utterly disappointed.
There was just so much romance and a lot of things that didn't make sense (underwater ball gowns made of sand that can only exist in the Ocean?!)
There were just so many problems with this book that I want fixed because I love Kiera Cass so much and this book had so much potential but it just did not deliver for me. I never want to hear about it again so it's being demoted to the basement.
---
What cover artist would you commission to make a mural?
I'd pick Kerby Rosanes, who did the cover art for the UK edition of Nevernight by Jay Kristoff (yet another OzYA novel 🙈). Kerby is an extremely talented artist and all his works are so gorgeous and intricate and detailed.
If you're not familiar with Kerby Rosanes, I've included just one example of his work (one because we'd be here forever if I chose more than that). But I mean, just LOOK at the detail he has in one drawing. It's insane.
---
What characters face would you put on a coin?
The first person that comes to mind is Hermione Granger and I don't think she needs any introduction or explanation. She's a fantastic role model and inspiration, which is exactly what you would want for someone who has their face on a coin.
---
What book would you award the "Ruler of Books" 2016 Prize to?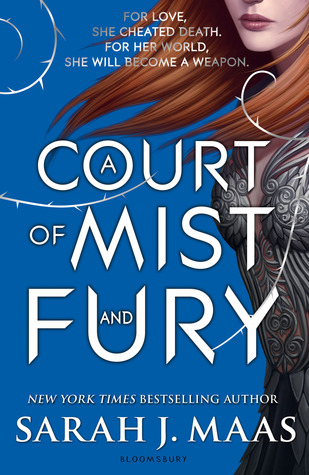 A Court of Mist and Fury by Sarah J. Maas has been one of my favourite 2016 releases by far. I absolutely loved it, it's exactly the kind of work that you would expect to read from Maas. I thought ACOTAR was fairly average by boy oh boy, ACOMAF is in a completely different ball park!
I also really want to include Gemina by Amie Kaufman & Jay Kristoff. I know it hasn't come  out yet but I already know it's going to be absolutely amazing!
---
I tag
And of course, everyone dies eventually so should I go down in battle, I elect three heirs to my throne:
Beth @ Reading Every Night  –  Jesse @ Books at Dawn  –  Lauren @ Wonderless Reviews
---
Happy reading,
Bloglovin' / Goodreads / Instagram / Tumblr / Twitter