This tag was created by Ngoc @ Happy Comes First and Julia @ Picnic Reads. Be sure to go check out their blogs if you don't already follow them!
I was tagged by Ngoc as well as Lauren @ Wonderless Reviews.
Covers link to Goodreads.
---
KOALA: A character you want to cuddle ALL DAY LONG
The Unexpected Everything by Morgan Matson
I couldn't think of any human characters so I decided on going with the furry, four legged kind. Bertie from The Unexpected Everything seems pretty damn cuddly. What's not huggable about a dog?!
---
VEGEMITE: A book you love that everyone else hates
The Selection by Kiera Cass
I absolutely loved The Selection and while I wouldn't say that people hate it, I do see more people disliking it (whether it be the book or the series) than liking it.
---
SOCCEROOS: Fave fictional squad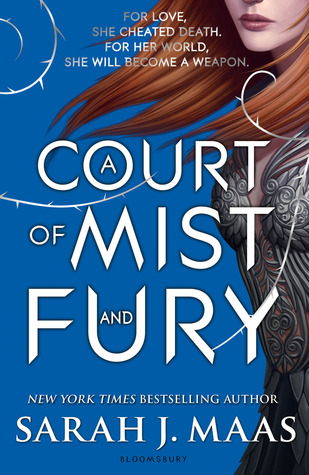 A Court of Mist and Fury by Sarah J. Maas
My usual fave squad answer is Blue and her Raven boys from The Raven Cycle but it has very quickly been replaced by Rhysand and his Night Court—Amren, Azriel, Cassian and Mor.
---
SOUTHERN CROSS: Most recent 5-star read
The Assassin's Blade by Sarah J. Maas
I don't even know what to say. I loved this collection of novellas so much, getting to read about Celaena's past and what made her the badass assassin that we know her as.
---
PATRIOTISM: Fave book by an author from your country
I couldn't pick just one so here's a few that immediately came to mind.
---
ECHIDNA: A book you like to look at, but it physically hurts to read
A Thousand Pieces of You by Claudia Gray
I interpreted this as being a book that hurt to read because it wasn't amazing. I just didn't enjoy A Thousand Pieces of You as much as I thought I would. I am absolutely in love with the cover though, and I'm hoping that I'll enjoy the rest of the series.
---
NED KELLY: A book that is really grim, but an iconic must-read
Nevernight by Jay Kristoff
I know Nevernight is still a fairly new release but listen, it was as incredible as it was dark. It should be required reading for anyone who enjoys fantasy. It is a little hard to get into at first because it's quite a unique language and writing style but it does get easier. If you need any more convicing, here's my review.
---
GREAT BARRIER REEF: A book that had you gaping in awe
Illuminae by Amie Kaufman & Jay Kristoff
I hate to reuse another answer by Illuminae was just something else. I've never experienced another book like it. I say experience because it's so much more than just a book. Reading Illuminae is an experience in and of itself.
---
PAVLOVA: A light & fluffy book that you can't help but love
The First Third by Will Kostakis
I don't know if you can call a book about completing a dying grandmother's bucket list "light and fluffy" but I thought The First Third was a nice easy read filled with laughs, so it totally counts right?
---
MILO: A genre/author you reach for to get you out of a reading slump
The last time I was in a reading slump I read a bunch of Jenny Han's books, so I'm thinking contemporary YA might just be my go to for when I'm in a reading slump. They tend to be light and are usually a standalone so you don't have to commit your soul and half your bank account to several books.
---
I tag everyone! If you aren't already Aussie, I welcome you to be an Aussie for a day (tag?)