I saw Joliene @ The Fictional Reader do this and I thought I'd give it a go. Be sure to check out her post and follow her if you don't already!
I'm not as in love with Mean Girls as a lot of other people are but it's iconic movie of our generation so I had to do.
This tag was originally created by The Book Life on YouTube. Make sure to check out the video.
---
As always, covers link to Goodreads.
It's pronounced like Cady: Which fictional character's names did you get completely wrong?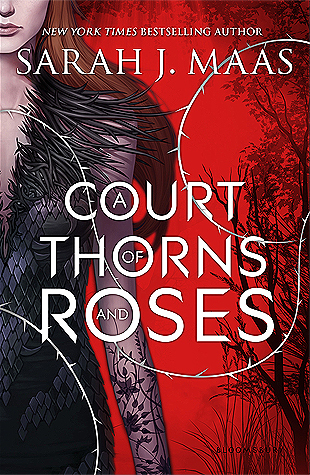 Rhysand from the A Court of Thorns and Roses series by Sarah J. Maas
It's pronounced 'Ree-sand', I know, I saw the pronunciation guide, but I read it as 'Rye-sand' every time and then immediately go back and correct myself. It's kinda weird.
I blame it on the fact that I would see his name before I read ACOTAR and  I would read it as 'Rye-sand' so now that's how I'll be saying it for the rest of my life (and then immediately correct myself 😂).
---
She doesn't even go here!: Which character would you like to place in a fictional world from another book or series?
I had a bit of a revelation the other day when I accidentally wrote 'A Court of Thrones and Roses'. I would loooove to have a TOG x ACOTAR crossover. If Queen Maas could get on making that happen someday that would be absolutely amazing. Even if it was just a short story.
Or if you know of any crossover/mashup fanfics it would be lovely if you could direct me to them.
---
On Wednesdays we wear pink!: Repetition. Repetition. Which book gave you déjà vu of another book whilst reading it?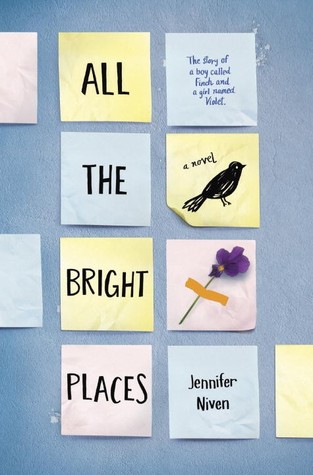 All the Bright Places by Jennifer Niven
I wasn't a huge fan of All the Bright Places and definitely I got some major The Fault In Our Stars vibes while I was reading it.
---
You all have got to stop calling each other sluts and whores. It just makes it okay for guys to call you sluts and whores: Which book gave you the complete opposite of girl power feels? 
I can't even think of anything that would fit this prompt. I guess I've been pretty lucky to have read books with strong female characters.
---
You go Glen Coco!: Name a character you felt like you wanted to cheer on whilst reading.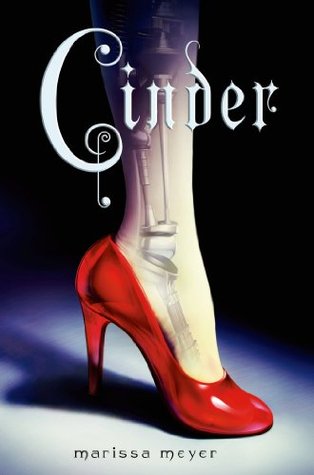 Cinder by Marissa Meyer
I absolutely adored. I found myself really wanting her to come out on top, cheering her on every time something wasn't going her way.
I also just want to protect her from all the bad in the world because she's just such a good person (cyborg?), truly too pure for her world.
---
Get in loser, we're going shopping!: How long do you typically spend at a book shop?
Probably no more than half an hour, but it also depends on who I'm with. I'm not really good with spending too long in shops but book shops are definitely an exception.
---
It's not my fault you're like in love with me or something!: Which character would have to get out a restraining order on you, if they were real?
I feel like I've grown out of my crazy fangirl stage (or at least most of it anyway) so I don't have an answer for this but if I had to pick it'd be Bucky Barnes from the Marvel universe. I must protect my tiny son at all costs.
---
I can't help it that I'm popular: Which over hyped book were you cautious about reading?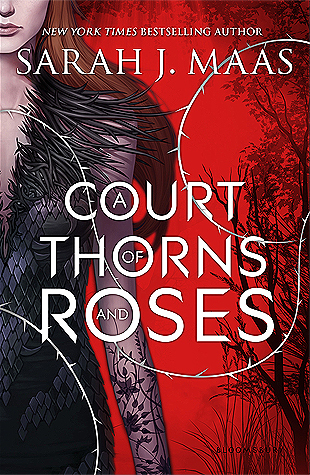 A Court of Thorns and Roses by Sarah J. Maas
I hate using a book more than once in a tag but I recently finished ACOTAR and ACOMAF so they're both fresh in my mind. I was originally hesitant about reading ACOTAR because I wasn't even sure if I'd enjoy the story. But then I got the books for my birthday and by then I was even more hesitant about it because I was starting to see a lot more mixed reviews and was really worried I wouldn't enjoy it.
But alas, I loved them (I finished ACOMAF much sooner than I thought would).
---
She's a life ruiner. She ruins peoples lives: We all love Regina George. Name a villain you just love to hate.
The Darkling in the Grisha Trilogy
I really liked the Darkling as a villain, he definitely could've made more appearances throughout the books though, especially in Ruin and Rising.
---
I'm not like a regular Mom, I'm a cool Mom: Your favourite fictional parents.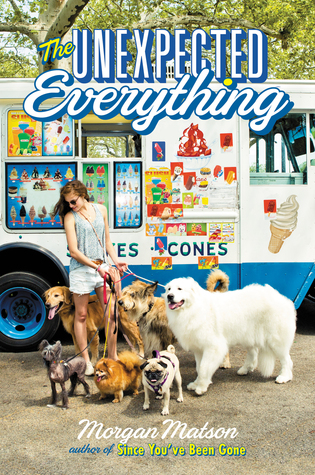 Alexander Walker in The Unexpected Everything by Morgan Matson
I really enjoyed Andie's relationship with her dad. And the fact that this wasn't a book with an absent parent really made it that much more amazing. It could've easily been a 'parent is a politician therefore is always working and never home' type of book but of course, because of the plot line, Andie's dad plays a pretty big role in the book. Nothing bothers me more than books with absent parents and this was definitely not one of those books at all.
---
That is so Fetch!: Which book or series would you love to catch on?
Summer Skin by Kirsty Eagar
Is this asking what book I wish would be more popular? Because if so then my answer is Summer Skin.
Do I even need to explain this choice at this point? I've talked about Summer Skin so often by now that you're probably all sick of it and should ban me from talking about this book ever again.
---
How do I even begin to explain Regina George?: Describe your ideal character to read about.
Strong female characters that take no shit. They don't have to be physically strong or amazing warrior princesses.
---
I just have a lot of feelings: What do you do when a book gives you a bad case of 'the feels'?
Cry and/or yell about them a little and then move onto the next book that's going to play with my emotions.
---
Nice wig Janice, what's it made of? / Your Mom's chest hair!: Which characters one liners would you love to claim for your own?
Disclaimer: I'm terrible at remembering quotes. I recently decided I was going to start tagging certain parts of books I wanted to remember (such as certain quotes). I tagged one line of a book and then forgot that tagging books was going to be something I'd be doing.
---
Boo, you whore: Name a time a characters decision has made you roll your eyes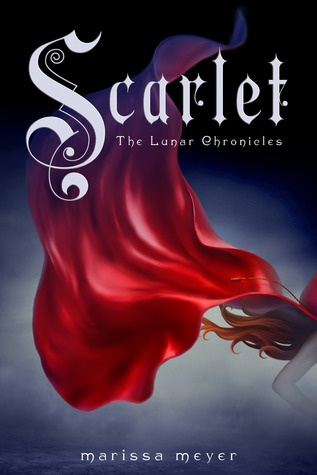 Scarlet in Scarlet by Marissa Meyer
I finished Scarlet recently and I have a question. What girl willingly goes on an adventure with a guy that she's just met who is very obviously a dangerous person to be involved with, good looks aside?
---
I tag