I was tagged by Lindsey @ A Piece of Paradis. Be sure to check out her post!
This tag was created by Chami @ ReadLikeWildFire and Ely @ Ely Jayne on YouTube. It's where we look back at (and freak out over) the books we've read during the past six months.
---
As always, covers link to Goodreads.
Best Book You've Read So Far In 2016
Summer Skin by Kirsty Eagar
You're probably all sick of hearing me rave about Summer Skin by now but it really has been my favourite read of 2016 so far and it'll probably end up being in my top 10 books of 2016 if I were to make a list at the end of the year.
It's an amazing novel that focuses on  important social issues including feminism and rape culture. You can read my review here.
---
Best Sequel You've Read So Far In 2016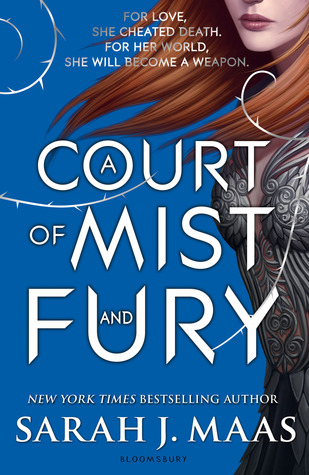 A Court of Mist and Fury by Sarah J. Maas
What do I even say about this? I only recently read ACOTAR and ACOMAF but oh boy do I smell a new favourite series coming on. I had been nervous about starting the series because I was starting to see a lot of mixed reviews and I've loved the Throne of Glass series so much I was worried that I wouldn't like the ACOTAR series. As it turns out, I was worried for no reason at all, I loved the series so far. Let's just take a moment (or five) to appreciate Rhysand 😍 I can't remember the last time I fell so in love with a character.
I'll have reviews up for both as soon as I can figure out how to appropriately express my feelings.
---
New Release You Haven't Read Yet, But Want To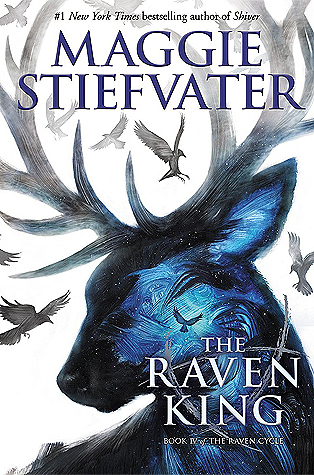 The Raven King by Maggie Stiefvater
I know, I KNOW! It's been out for over two months and I still haven't gotten myself a copy of TRK yet! What am I doing?! You know what? I'm going to go and buy myself a copy right now.
I just went to go order a copy from Book Depository but it's the UK edition and from memory the covers of the UK editions are different to the US editions, which is what I have so I'll just have to wait until there's a US paperback edition. Unless there already is one and I haven't seen it, in which case, please link me.
---
Most Anticipated Release for the Second Half of the Year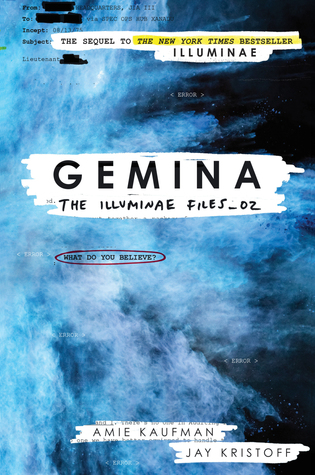 Gemina by Amie Kaufman & Jay Kristoff
Without a doubt, Gemina has been the book I've been waiting for all year. Illuminae was one of my favourite reads last year and I can't wait until I get to read Gemina, October cannot come quick enough. I've already pre-ordered it!
---
Biggest Disappointment
The Siren by Kiera Cass
This book was such a let down. I had such high hopes for this to be an amazing book about mermaids, the Ocean and female friendship. But alas, we were given forbidden romance with a side of sirens who don't even live in the water. And can we mention the weird names?
You can read all about my disappointment in my review here.
---
Biggest Surprise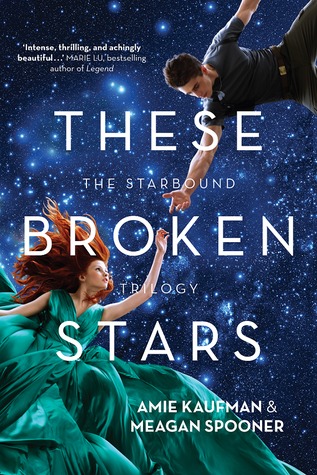 These Broken Stars by Amie Kaufman & Meagan Spooner
I was originally going to skip this but I felt bad for not having an answer so I'm going with These Broken Stars. I had a feeling I'd like it because Amie Kaufman co-wrote Illuminae but I wasn't expecting to love it as much as I did
Read the review here.
---
Favourite New Author (Debut or New To You)
Sarah J. Maas is queen.
I'm actually terrible at picking favourites because every author I enjoy gets labelled as a favourite but she's definitely at the top of the list.
---
Newest Fictional Crush
I don't tend to crush on characters because that phase of my life is over but if I absolutely had to pick it'd be Rhysand for sure.
---
Newest Favourite Character
I hate to reuse a book but I'm going with Jess from Summer Skin. I've definitely talked about the book enough that I probably don't need to elaborate. I'm pretty sure I've covered Jess being a favourite in a tag before. She's smart, smart-mouthed and takes no shit from anyone, especially sexist pigs.
---
Book That Made You Cry
The Sidekicks by Will Kostakis
Probably half the books that I've read this year have made me cry because it is not hard.
But if I had to pick one that really stood out, it'd be The Sidekicks. One part hit pretty close to home and the next thing I knew, I was in tears.
You can see my review here.
---
Book That Made You Happy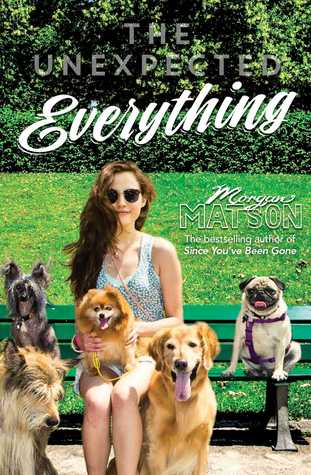 The Unexpected Everything by Morgan Matson
This was a great summery, feel good read filled with friendship, waffles, laughs and EMOJIS!
But as much as I enjoyed it, it was definitely way too long for a contemporary novel.
---
Favourite Book to Film Adaptation
I don't think I've watched any book to film adaptations this year so I really am going to have to skip this one.
---
Favourite Post You Have Done This Year
I don't share my non-reading interests on here very often so it was really fun to incorporate two of my favourite things.
---
Most Beautiful Book You've Bought This Year
Blue Lily, Lily Blue by Maggie Stiefvater
All the Raven Cycle covers are absolutely gorgeous but the cover of Blue Lily, Lily Blue is hands down my favourite, closely followed by The Raven King of course.
---
What Book Do You Need to Read by the End of the Year
Ummmm, all of them?!
I don't have a real answer for this because I honestly have so many books that I want to read so I don't even have just one book to answer this prompt with.
---
I tag
And anyone else who wants to do this tag!