I was tagged to do this by Yasaman @ Following Muses forever ago and completely forgot about it because I suck. It's just been sitting in my drafts this whole time.
This tag was originally created by emmmabooks on YouTube and you can watch her video here.
---
Totally should've gotten a sequel
No answer. Some things are better off left alone. That and I can't think of any.
---
Totally should've had a spin off series
The Marauders from Harry Potter. I've definitely mentioned this on my blog before but I would do anything to have a series or movie or TV show or standalone based on the Marauder era of Harry Potter. Give me all the young James and Remus and Sirius and Peter and Lily. No one cares about Newt Scamander or Quidditch (okay maybe they do but that's not important), give us the Marauders J.K. Rowling!
---
An author who totally should write more books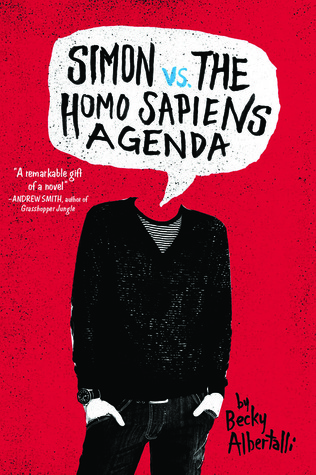 Becky Albertalli
Simon vs. the Homo Sapiens Agenda was one of the first books I read after getting out of my reading slump last year and I absolutely loooved it! I believe she has a book coming out next year but that's just not soon enough!
---
A character who totally should've ended up with someone else
I don't even have an answer for this. Characters will end up with who I want them to or I think that they shouldn't be with anyone when they did end up with someone.
---
Totally should've ended differently
Ruin and Rising by Leigh Bardugo
I mentioned it in my review but the ending of The Grisha trilogy was kind of just, anticlimactic? There was so much potential for a big dramatic ending but it basically just fizzled out. Personally I think it just could've been so much more.
---
Totally should've had a movie franchise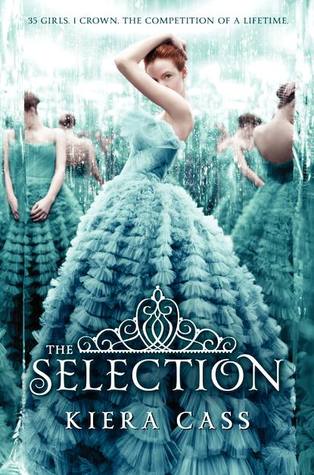 The Selection series by Kiera Cass
Cheating a bit with this one because the film rights have actually been bought but I couldn't think of another series.
Also, five movies would be intense (if they go through with the movie adaptations) but I would love to see this series on screen.
---
Totally should've had a TV show
The Raven Cycle by Maggie Stiefvater
This series would be perfect for a TV show adaptation.All those adventures! Fingers crossed it'll happen some day? I'm not too sure about my dream cast but Blue would have to be played by a POC actress of course.
---
Totally should've had only one point of view
I love having multiple POVs but I have a feeling I've read a book that's had one too many for my liking. I just can't think of what it is off the top of my head.
---
Totally should have a cover change
Summer trilogy by Jenny Han
I don't know about anyone else but I'm not a fan of any of the covers of this series. The first row, well, we all know what the rule about people on covers is. And the covers in the second row just feel kind of tacky and cheap to me and just a little bit too childish.
---
Totally should've kept the original covers
I can't think of anything????
---
Totally should've stopped at book one
The Mortal Instruments by Cassandra Clare
I'm changing this one to 'should've stopped at book 3'. Cassandra Clare absolutely should've stopped writing TMI after City of Glass. Did we really need anything that came after that book? I don't even remember what happened in books 4 and onwards. And I know I'm not only with this opinion either.
---
Long story short I am trash and forgot that I was even tagged to do this until I found the post with the questions in my draft. And because I was tagged so long ago that everyone's probably done the tag by now, I tag anyone who hasn't done this and wants to.