"Waiting On" Wednesday is a weekly event, hosted at Breaking the Spine, that spotlights eagerly anticipated upcoming releases.
Turns out I haven't done one of these in over a month. That wasn't supposed to happen. I think WoW's are going to be more of an occasional rather than weekly post on my blog from now on mostly because I have my TBReleased posts and the books I use for WoW tend to be included in those anyway.
Nevernight (The Nevernight Chronicle #1)
by Jay Kristoff
Publication date: 25 July 2016
Publisher: HarperCollins
Goodreads: Destined to destroy empires, Mia Covere is only ten years old when she is given her first lesson in death.

Six years later, the child raised in shadows takes her first steps towards keeping the promise she made on the day that she lost everything.

But the chance to strike against such powerful enemies will be fleeting, so if she is to have her revenge, Mia must become a weapon without equal. She must prove herself against the deadliest of friends and enemies, and survive the tutelage of murderers, liars and demons at the heart of a murder cult.

The Red Church is no Hogwarts, but Mia is no ordinary student.

The shadows love her. And they drink her fear.
Why I'm waiting: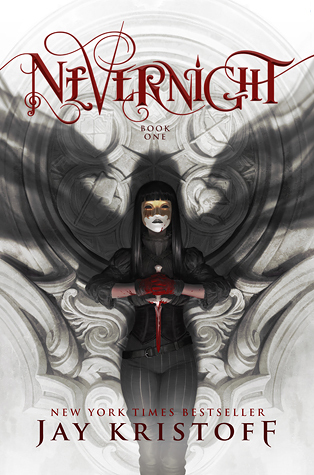 OzYA – need I say more
The only other book of Jay's that I've read is Illuminae and that's just a love filled tangent that I don't need to go on right now
Just look at that beautiful cover art (drawn by this amazing artist) and the US cover is just as stunning and I don't know which one I love more!