I've been so busy with uni assessments the last few weeks that I haven't had time to scope out this month's new releases. So I thought instead of putting up a TBReleased featuring only one or two books, I'd wait until I had some free time to do a little research. I didn't think this would happen until this weekend at the earliest but luckily I've had a lull in assignments and had some time to put together the post tonight.
---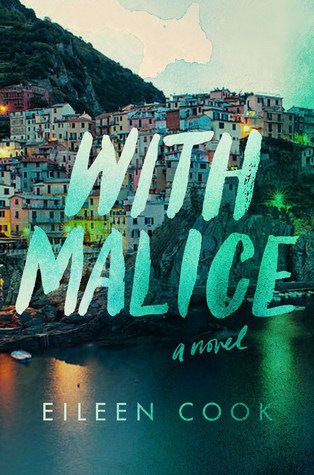 With Malice
by Eileen Cook
Pulication date: 7 June
Publisher: HMH Books for Young Readers
Goodreads: A read about a teenage girl who wakes up in a hospital bed and cannot remember the last six weeks of her life, including the accident that killed her best friend–only what if the accident wasn't an accident?

Eighteen-year-old Jill Charron wakes up in a hospital room, leg in a cast, stitches in her face and a big blank canvas where the last 6 weeks should be. She comes to discover she was involved in a fatal accident while on a school trip in Italy three days previous but was jetted home by her affluent father in order to receive quality care. Care that includes a lawyer. And a press team. Because maybe the accident…wasn't an accident. Wondering not just what happened but what she did, Jill tries to piece together the events of the past six weeks before she loses her thin hold on her once-perfect life.
---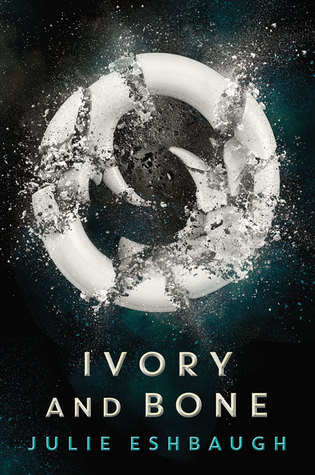 Ivory and Bone (Ivory and Bone #1)
by Julie Eshbaugh
Publication date: 7 June
Publisher: HarperTeen
Goodreads: A prehistoric fantasy—with allusions to Pride and Prejudice.

Hunting, gathering, and keeping his family safe—that's the life seventeen-year-old Kol knows. Then bold, enigmatic Mya arrives from the south with her family, and Kol is captivated. He wants her to like and trust him, but any hopes of impressing her are ruined when he makes a careless—and nearly grave—mistake. However, there's something more to Mya's cool disdain…a history wrought with loss that comes to light when another clan arrives. With them is Lo, an enemy from Mya's past who Mya swears has ulterior motives.

As Kol gets to know Lo, tensions between Mya and Lo escalate until violence erupts. Faced with shattering losses, Kol is forced to question every person he's trusted. One thing is for sure: this was a war that Mya or Lo—Kol doesn't know which—had been planning all along.
---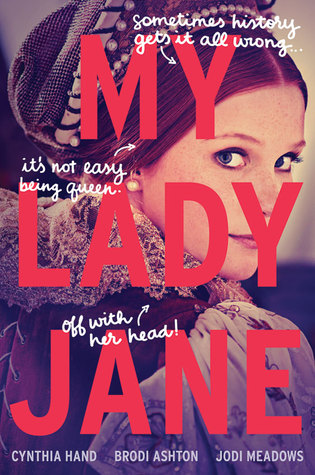 My Lady Jane
by Cynthia Hand, Brodi Ashton & Jodi Meadows
Publication date: 7 June
Publisher: HarperTeen
Goodreads: The comical, fantastical, romantical, (not) entirely true story of Lady Jane Grey. In My Lady Jane, coauthors Cynthia Hand, Brodi Ashton, and Jodi Meadows have created a one-of-a-kind fantasy in the tradition of The Princess Bride, featuring a reluctant king, an even more reluctant queen, a noble steed, and only a passing resemblance to actual history—because sometimes history needs a little help.

At sixteen, Lady Jane Grey is about to be married off to a stranger and caught up in a conspiracy to rob her cousin, King Edward, of his throne. But those trifling problems aren't for Jane to worry about. Jane gets to be Queen of England.
---
True Letters from a Fictional Life
by Kenneth Logan
Publication date: 7 June
Publisher: HarperTeen
Goodreads: If you asked anyone in his small Vermont town, they'd tell you the facts: James Liddell, star athlete, decent student and sort-of boyfriend to cute, peppy Theresa, is a happy, funny, carefree guy.

But whenever James sits down at his desk to write, he tells a different story. As he fills his drawers with letters to the people in his world–letters he never intends to send–he spills the truth: he's trying hard, but he just isn't into Theresa. It's a boy who lingers in his thoughts.

He feels trapped by his parents, his teammates, and the lies they've helped him tell, and he has no idea how to escape. Is he destined to live a life of fiction?
---
The Way to Game the Walk of Shame
by Jenn P. Nguyen
Publication date: 7 June
Publisher: Swoon Reads
Goodreads: Taylor Simmons is screwed.

Things were hard enough when her single-minded dedication to her studies earned her the reputation of being an Ice Queen, but after getting drunk at a party and waking up next to bad boy surfer Evan McKinley, the entire school seems intent on tearing Taylor down with mockery and gossip.

Desperate to salvage her reputation, Taylor persuades Evan to pretend they're in a serious romantic relationship. After all, it's better to be the girl who tames the wild surfer than just another notch on his surfboard.
---
Never Ever
by Sara Saedi
Publication date: 21 June
Publisher: Viking Books for Young Readers
Goodreads: Wylie Dalton didn't believe in fairy tales or love at first sight.

Then she met a real-life Peter Pan.

When Wylie encounters Phinn—confident, mature, and devastatingly handsome—at a party the night before her brother goes to juvie, she can't believe how fast she falls for him. And that's before he shows her how to fly.

Soon Wylie and her brothers find themselves whisked away to a mysterious tropical island off the coast of New York City where nobody ages beyond seventeen and life is a constant party. Wylie's in heaven: now her brother won't go to jail and she can escape her over-scheduled life with all its woes and responsibilities—permanently.

But the deeper Wylie falls for Phinn, the more she begins to discover has been kept from her and her brothers. Somebody on the island has been lying to her, but the truth can't stay hidden forever.
---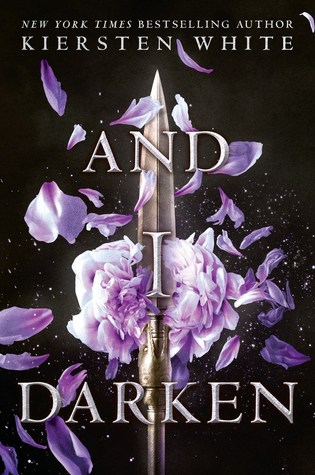 And I Darken (The Conqueror's Saga #1)
by Kiersten White
Publication date: 28 June
Publisher: Delacorte Press
Goodreads: NO ONE EXPECTS A PRINCESS TO BE BRUTAL.

And Lada Dragwlya likes it that way. Ever since she and her gentle younger brother, Radu, were wrenched from their homeland of Wallachia and abandoned by their father to be raised in the Ottoman courts, Lada has known that being ruthless is the key to survival. She and Radu are doomed to act as pawns in a vicious game, an unseen sword hovering over their every move. For the lineage that makes them special also makes them targets.

Lada despises the Ottomans and bides her time, planning her vengeance for the day when she can return to Wallachia and claim her birthright. Radu longs only for a place where he feels safe. And when they meet Mehmed, the defiant and lonely son of the sultan, who's expected to rule a nation, Radu feels that he's made a true friend—and Lada wonders if she's finally found someone worthy of her passion.

But Mehmed is heir to the very empire that Lada has sworn to fight against—and that Radu now considers home. Together, Lada, Radu, and Mehmed form a toxic triangle that strains the bonds of love and loyalty to the breaking point.

From New York Times bestselling author Kiersten White comes the first book in a dark, sweeping new series in which heads will roll, bodies will be impaled . . . and hearts will be broken.
---
Feel free to comment any upcoming releases that I missed and you think I should check out!