It's a big month of books that I'm excited for. My wallet might be weeping by the end of the month. But luckily, it just so happens that May is my birthday month so let's see which of these titles I can score as a present.
The Unexpected Everything
by Morgan Matson
Publication date: 1 May
Publisher: Simon & Schuster
Goodreads: From Morgan Matson, the bestselling author of Since You've Been Gone comes a feel-good story of friendship, finding yourself, and all the joys in life that happen while you're busy making other plans.

Andie has a plan. And she always sticks to her plan.

Future? A top-tier medical school.
Dad? Avoid him as much as possible (which isn't that hard considering he's a Congressman and he's never around).
Friends? Palmer, Bri, and Toby—pretty much the most awesome people on the planet, who needs anyone else?
Relationships? No one's worth more than three weeks.

So it's no surprise that Andie's got her summer all planned out too.

Until a political scandal costs Andie her summer pre-med internship, and lands both she and Dad back in the same house together for the first time in years. Suddenly she's doing things that aren't Andie at all—working as a dog walker, doing an epic scavenger hunt with her dad, and maybe, just maybe, letting the super cute Clark get closer than she expected. Palmer, Bri, and Toby tell her to embrace all the chaos, but can she really let go of her control?
---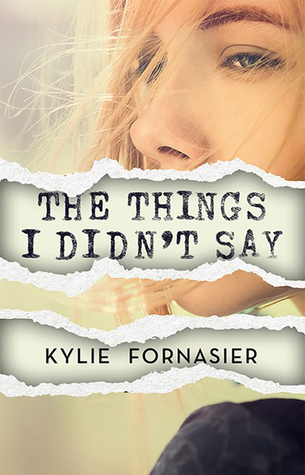 The Things I Didn't Say
by Kylie Fornasier
Publication date: 2 May
Publisher: Penguin Australia
Goodreads: I hate the label Selective Mutism – as if I choose not to speak, like a child who refuses to eat broccoli. I've used up every dandelion wish since I was ten wishing for the power to speak whenever I want to. I'm starting to wonder if there are enough dandelions.

After losing her best friend that night, Piper Rhodes changes schools, determined that her final year will be different. She will be different. Then she meets West: school captain, star soccer player, the boy everyone talks about. Despite her fear of losing everything all over again, Piper falls in love – and West with her – without Piper ever speaking one word to him. But will it last?
I was lucky enough to pick up a copy at Penguin Teen's YA Squad 2016 event in March. You can read my review here.
---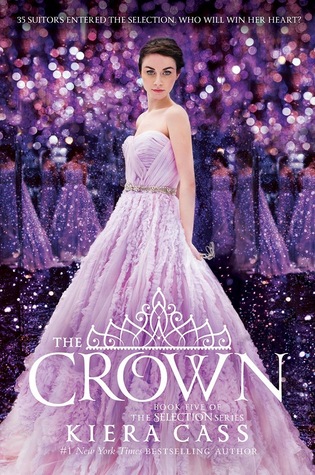 The Crown (The Selection #5)
by Kiera Cass
Publication date: 3 May
Publisher: HarperCollins
Goodreads:Kiera Cass's bestselling Selection series has enchanted readers from the very first page. Now the end of the journey is here, in a wonderfully romantic series finale that will sweep you off your feet.

Twenty years have passed since the events of The One, and America and Maxon's daughter is the first princess to hold a Selection of her own. Princess Eadlyn didn't think she would find a real partner among the Selection's thirty-five suitors, let alone true love. But sometimes the heart has a way of surprising you… and now Eadlyn must make a choice that feels more difficult—and more important—than she ever expected.

The Selection series has sold more than 3 million copies and captured the hearts of fans around the world. This swoon-worthy final installment is the happily ever after they've all been waiting for.
---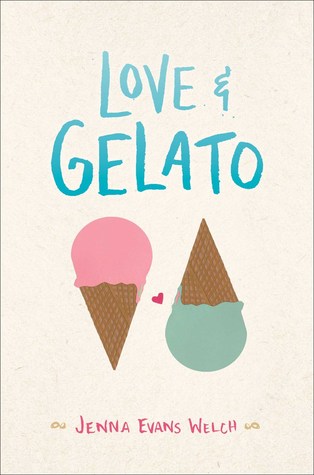 Love & Gelato
by Jenna Evans Welch
Publication date: 3 May
Publisher: Simon Pulse
Goodreads: Lina is spending the summer in Tuscany, but she isn't in the mood for Italy's famous sunshine and fairy-tale landscape. She's only there because it was her mother's dying wish that she get to know her father. But what kind of father isn't around for sixteen years? All Lina wants to do is get back home.

But then Lina is given a journal that her mom had kept when she lived in Italy. Suddenly Lina's uncovering a magical world of secret romances, art, and hidden bakeries. A world that inspires Lina, along with the ever-so-charming Ren, to follow in her mother's footsteps and unearth a secret that has been kept from Lina for far too long. It's a secret that will change everything she knew about her mother, her father—and even herself.

People come to Italy for love and gelato, someone tells her, but sometimes they discover much more.
---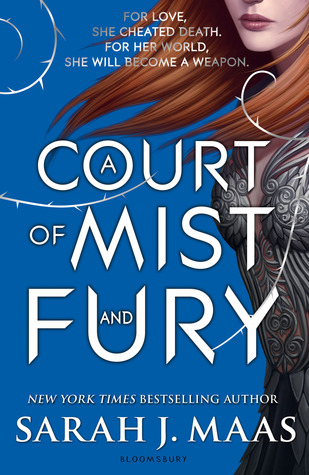 A Court of Mist and Fury (A Court of Thorns and Roses #2)
by Sarah J. Maas
Publication date: 5 May
Publisher: Bloomsbury Childrens Books
Goodreads: Feyre survived Amarantha's clutches to return to the Spring Court–but at a steep cost. Though she now has the powers of the High Fae, her heart remains human, and it can't forget the terrible deeds she performed to save Tamlin's people.

Nor has Feyre forgotten her bargain with Rhysand, High Lord of the feared Night Court. As Feyre navigates its dark web of politics, passion, and dazzling power, a greater evil looms–and she might be key to stopping it. But only if she can harness her harrowing gifts, heal her fractured soul, and decide how she wishes to shape her future–and the future of a world cleaved in two.

With more than a million copies sold of her beloved Throne of Glass series, Sarah J. Maas's masterful storytelling brings this second book in her seductive and action-packed series to new heights.
---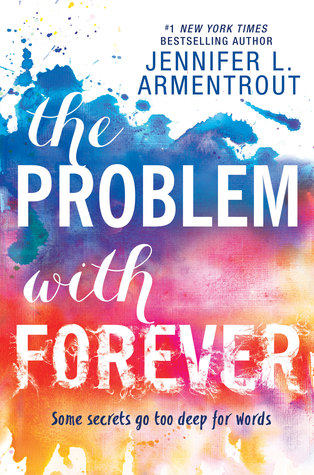 The Problem with Forever
by Jennifer L. Armentrout
Publication date: 17 May
Publisher: Harlequin Teen
Goodreads: For some people, silence is a weapon. For Mallory "Mouse" Dodge, it's a shield. Growing up, she learned that the best way to survive was to say nothing. And even though it's been four years since her nightmare ended, she's beginning to worry that the fear that holds her back will last a lifetime.

Now, after years of homeschooling with loving adoptive parents, Mallory must face a new milestone—spending her senior year at public high school. But of all the terrifying and exhilarating scenarios she's imagined, there's one she never dreamed of—that she'd run into Rider Stark, the friend and protector she hasn't seen since childhood, on her very first day.

It doesn't take long for Mallory to realize that the connection she shared with Rider never really faded. Yet the deeper their bond grows, the more it becomes apparent that she's not the only one grappling with the lingering scars from the past. And as she watches Rider's life spiral out of control, Mallory faces a choice between staying silent and speaking out—for the people she loves, the life she wants, and the truths that need to be heard.
---
100 Days of Cake
by Shari Goldhagen
Publication date: 17 May
Publisher: Atheneum Books for Young Readers
Goodreads: Get well soon isn't going to cut it in this quirky and poignant debut novel about a girl, her depression, an aggressive amount of baked goods, and the struggle to simply stay afloat in an unpredictable, bittersweet life.

There are only three things that can get seventeen-year-old Molly Byrne out of bed these days: her job at FishTopia, the promise of endless episodes of Golden Girls, and some delicious lo mien. You see, for the past two years, Molly's been struggling with something more than your usual teenage angst. Her shrink, Dr. Brooks isn't helping much, and neither is her mom who is convinced that baking the perfect cake will cure Molly of her depression—as if cake can magically make her rejoin the swim team, get along with her promiscuous sister, or care about the SATs.

Um, no. Never going to happen.

But Molly plays along, stomaching her mother's failed culinary experiments, because, whatever—as long as it makes someone happy, right? Besides, as far as Molly's concerned, hanging out with Alex at the rundown exotic fish store makes life tolerable enough. Even if he does ask her out every…single…day. But—sarcastic drum roll, please—nothing can stay the same forever. When Molly finds out FishTopia is turning into a bleak country diner, her whole life seems to fall apart at once. Soon she has to figure out what—if anything—is worth fighting for.
---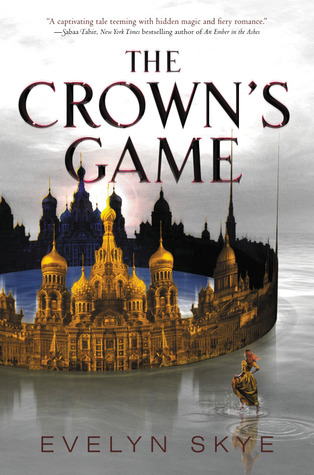 The Crown's Game (The Crown's Game #1)
by Evelyn Skye
Publication date: 17 May
Publisher: Balzer + Bray
Goodreads: Vika Andreyeva can summon the snow and turn ash into gold. Nikolai Karimov can see through walls and conjure bridges out of thin air. They are enchanters—the only two in Russia—and with the Ottoman Empire and the Kazakhs threatening, the Tsar needs a powerful enchanter by his side.

And so he initiates the Crown's Game, an ancient duel of magical skill—the greatest test an enchanter will ever know. The victor becomes the Imperial Enchanter and the Tsar's most respected adviser. The defeated is sentenced to death.

Raised on tiny Ovchinin Island her whole life, Vika is eager for the chance to show off her talent in the grand capital of Saint Petersburg. But can she kill another enchanter—even when his magic calls to her like nothing else ever has?

For Nikolai, an orphan, the Crown's Game is the chance of a lifetime. But his deadly opponent is a force to be reckoned with—beautiful, whip smart, imaginative—and he can't stop thinking about her.

And when Pasha, Nikolai's best friend and heir to the throne, also starts to fall for the mysterious enchantress, Nikolai must defeat the girl they both love… or be killed himself.

As long-buried secrets emerge, threatening the future of the empire, it becomes dangerously clear… the Crown's Game is not one to lose.
---
Outrun the Moon
by Stacey Lee
Publication date: 24 May
Publisher: G.P. Putnam's Sons Books for Young Readers
Goodreads:San Francisco, 1906: Fifteen-year-old Mercy Wong is determined to break from the poverty in Chinatown, and an education at St. Clare's School for Girls is her best hope. Although St. Clare's is off-limits to all but the wealthiest white girls, Mercy gains admittance through a mix of cunning and a little bribery, only to discover that getting in was the easiest part. Not to be undone by a bunch of spoiled heiresses, Mercy stands strong—until disaster strikes.

On April 18, an historic earthquake rocks San Francisco, destroying Mercy's home and school. With martial law in effect, she is forced to wait with her classmates for their families in a temporary park encampment. Mercy can't sit by while they wait for the Army to bring help. Fires might rage, and the city may be in shambles, yet Mercy still has the 'bossy' cheeks that mark her as someone who gets things done. But what can one teenaged girl do to heal so many suffering in her broken city?
---
If there are any titles I missed that you think I should know about leave a comment!
What books are you excited for in May?