I want to start this post off with a celebration because look at what Inked In Pages achieved this month!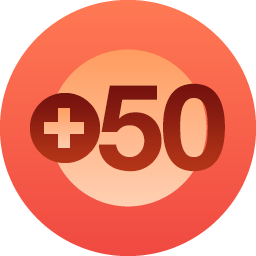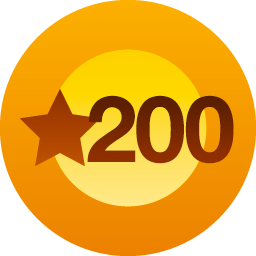 Also yay for the accidental colour matching of the gif to the badges!
Both of these achievements seem crazy to me because I started this blog about mid March which wasn't that long ago. So to have gotten that many followers and likes in only a month and a half is insane to me! Thank you so much to every single one of you for being so warm and welcoming.
Now, onto your regularly scheduled monthly wrap up.
---
What I hauled
Guess who managed to actually stick to their book buying ban this month?! It's probably mostly because I did a lot of shopping and spent too much money on things that weren't books… But let's pretend it's because I have good self control.
While I didn't purchase any books, I was lucky enough to win two giveaways. I got a copy of Sarah J. Maas's The Assassin's Blade from a Tumblr giveaway and now my Throne of Glass collection is complete. I also won an ARC of This Raging Light by Estelle Laure in a Twitter giveaway hosted by Aila @ One Way or An Author.
I also downloaded While My Eyes Were Closed by Linda Green and The Only Exception by Magan Vernon. They were both free from the iBooks store so downloading them doesn't count as breaking my book buying ban, right?
---
What I read
I didn't do as much reading as I did last month. I've been on such a roll with reading the past few months that I'm surprised I haven't been hit with a reading slump yet. I've probably jinxed myself by saying that though!
---
What I posted
02 April: Frankie book review
03 April: 3 Days, 3 Quotes Day 1
04 April: April TBReleased
3 Days, 3 Quotes Day 2
05 April: 3 Days, 3 Quotes Day 3
06 April: Waiting on Wednesday #2
07 April: Book Sacrifice book tag
08 April: Femme Friday book tag
09 April: March book haul
10 April: Siege and Storm book review
11 April: This or That book tag
13 April: Waiting on Wednesday #3
14 April: Burn, Rewrite, Reread book tag
16 April: Cinder book review
19 April: Scavenger Hunt book tag
20 April: Waiting on Wednesday #4
23 April: The Things I Didn't Say book review
25 April: The Friends book tag
28 April: Emoji book tag
30 April: The Selection series review
---
Other shenanigans
I got to see one of my favourite bands, twenty one pilots, for the fourth and fifth times at the sideshows they played in Sydney while they were here for Groovin the Moo (a regional music festival in Australia). I will never not be amazed by their live shows because they put on such an amazing performance. If you don't know who they are (and I'm sure you do, their song Stressed Out has been playing everywhere recently) you should definitely go check them out.
---
How did April go for you? Did you do much reading?  Did you spend more than you should've on books?